Home sweet home!  I have returned from my first trip to Haiti!  For nearly 2 years, I have anxiously awaited this opportunity and now it has come and gone.  Wow, what an experience!  Words are so hard to find to try to explain my trip and what I'm feeling right now.  So many thoughts, so many emotions.
The island of Haiti, nestled right in the middle of the beautiful Caribbean Sea, is a breathtaking place…. stunning coastlines, majestic mountains, palm trees, plantain groves, perfect climate, beautiful people.
It is also one of the most horrendous, most utterly disgusting places I have ever seen.
Haiti is home to nearly 10 million people, confined to a space of only 10,000 square miles (slightly smaller than the state of Maryland).  That equates to roughly 1,000 people per square mile.  Comparatively, in the US, there is an average of about 90 people per square mile.  Needless to say, the congestion in Haiti is almost unfathomable.  Add to this dilemma a heartless, corrupt government and you have extreme problems, of which almost no amount of foreign aid can help.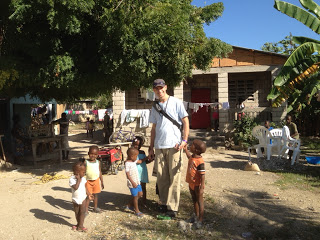 Nevertheless, my heart is full of compassion for the Haitians and I want to do whatever I can.  As complicated as I believe the situation is in Haiti, I do not believe the answer is to do NOTHING.  Since the January 12, 2010 earthquake, my attention has been directed particularly toward the orphan crisis.  Right now, there are approximately a half million orphans in Haiti (about 1 out of every 10 children).  Shortly after the earthquake, I helped launch a non-profit organization, called Haiti's Kids, that is dedicated to providing H.O.P.E. to Haitian orphans (Housing, Opportunity, Protection, Education).  To learn more about Haiti's Kids, please visit www.HopeForHaitisKids.com.
While on my trip, I had the privilege of meeting Benite Jeune, a Haitian with a heart for orphans.  Benite is also a local pastor who oversees the church that my father-in-law, Dan Deaton, started 46 years ago in Vignier, Haiti.  Aside from pastoring, Benite also operates a school for approximately 600 students and has visions of building a youth center in the near future.
I also had the honor of meeting Doris Jeune, the dear wife of Joel Jeune, another local pastor who currently oversees 3 orphanages, a number of schools and churches, and a medical clinic.
One of the objectives of the trip to Haiti was to solidify some of the next steps for Haiti's Kids and to research properties that could serve as a location for an orphanage.  Below is a picture of one site we surveyed – only about 2 acres of land, but is selling for about $15-20,000.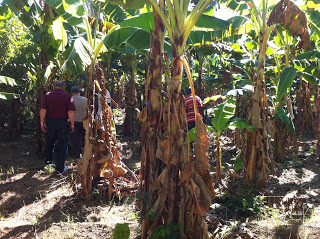 Below are some more pictures from my trip.  As you will see, the sanitary conditions in Haiti are almost beyond comprehension.  Haiti needs help.  I would submit, however, that they do not need any more handouts.  Foreign aid and billions of dollars have flooded Haiti since the earthquake, but very little progress can actually be seen.  It's the curse of Haiti.  It's a very sad, very complicated situation.  I believe, though, that Haiti can heal.  Not through foreign support alone, but through Haitians believing and fighting for a better Haiti.  The longer their dependency on foreign aid exists, the longer they will be incarcerated and limited to excel.  America can help, but Haiti must fight the battle.  Otherwise, we are only putting band aids on cancer.  My heart is heavy and perplexed… but, rest assure, I believe… and I have hope for a better, greater Haiti!